Press & Notices
Press Release
The Philippine Department of Trade and Industry is pleased to announce the assignment of Ms. Maria Roseni M. Alvero as Senior Trade Commissioner to Canada.
Continue Reading...
Continue Reading...
Continue Reading...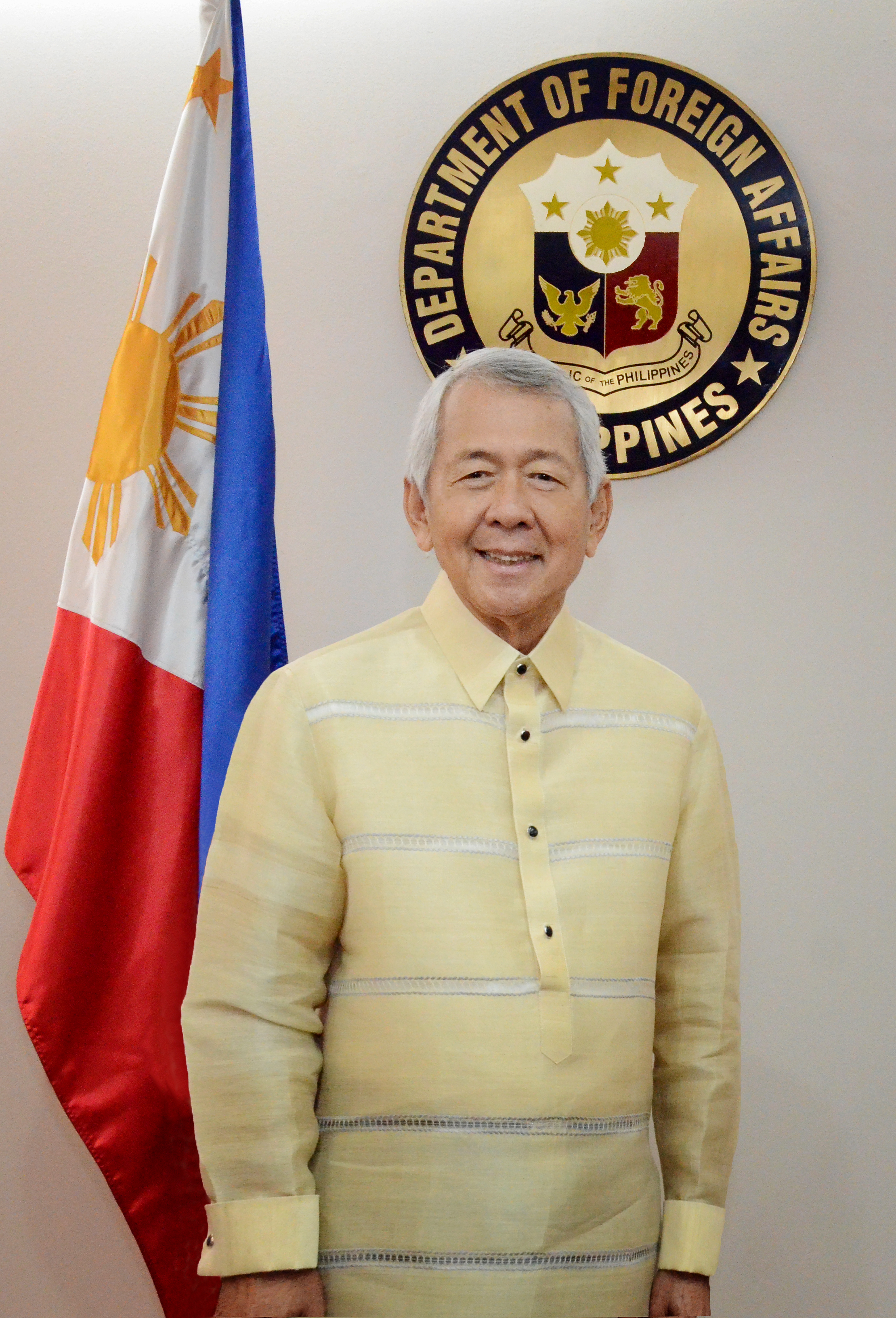 PERFECTO

R.

YASAY

, JR.


SECRETARY

OF

FOREIGN

AFFAIRS


(Click image for Profile)
Continue Reading...
The Department of Health (DOH), being the lead agency overseeing the implementation of foreign surgical and medical mission (FSMM) in the country, has crafted policies and guidelines, and as well as outlined the requirements on its conduct.
Pleas click on the link below for further information:
Foreign Surgical and Medical Mission Program Website
Continue Reading...
Effective 1 January 2016, the Philippine consular offices in Canada will implement an adjustment of consular fees brought about by the changes in the Canadian currency exchange rate vis-à-vis the US dollar. While the changes will affect the fees in Canadian dollar denomination, the prescribed consular fees pegged in the US dollar remain unchanged. Direct payment in US dollar currency is acceptable.
Continue Reading...
President Benigno S. Aquino III recently signed Proclamation No. 1106 which declared the years 2015 to 2024 as Civil Registration and Vital Statistics Decade (CRVS). Said proclamation is a concrete manifestation of the Philippine government's support to the outcome of the Ministerial Conference on CRVS in Asia and the Pacific held in November 2014 in Bangkok, Thailand.
Continue Reading...
The Philippines ranked eighth among the top medical tourism destinations in the world in 2015, ahead of Japan and France, according to the International Healthcare Research Center and the Medical Tourism Association (MTA).
Continue Reading...
The Philippine Consulate General in Toronto is pleased to announce that the Commission on Filipinos Overseas (CFO) is now accepting nominations to the 2016 Presidential Awards for Filipino Individuals and Organizations Overseas. The awards are conferred by the President of the Philippines every two years on meritorious individuals and organizations overseas to give the highest recognition to their work in the service of the Filipino community or nation, and for exceptional achievements or excellence in the in the pursuit of their endeavors. These accolades recognize the awardees' contribution to humanity as they reinforce faith and confidence in the Filipino nation and give meaning to Filipino excellence and the time-honored values of pakikipag-kapwa, pagtutulungan, and pagkakaisa. Since their inception in 1991, the awards have already been bestowed upon 437 Filipino individuals and organization overseas from 49 countries and territories.
Continue Reading...
The Philippines remains in an economic "upswing" that can spur further growth on the back of sustained investor confidence, with room to push locally driven expansion still seen, a recent report by the Asianomics Group Ltd. said.
Continue Reading...