Contact Information
Contact
Philippine Consulate General
7th Floor, 160 Eglinton Ave. East
Toronto, Ontario, Canada
M4P 3B5
Telephone (416) 922.7181
Facsimile (416) 922.2638

Philippine Overseas Labor Office (POLO)
2nd Floor, 160 Eglinton Ave. East
Toronto, Ontario, Canada
M4P 3B5

Telephone (416) 975.8252
Facsimile (416) 975.8277

Social Security System (SSS)
2nd Floor, 160 Eglinton Ave. East
Toronto, Ontario, Canada
M4P 3B5
Telephone (416) 485.2999; (416) 485.2888
Telefax (416) 485.2881

Pag-IBIG Fund
Tel.: (647) 642-3694
Email: poptoronto@pagibigfund.gov.ph

Email: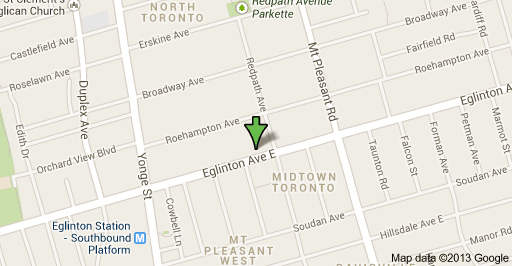 The new office of the Philippine Consulate General is located beside Copacabana Restaurant along Eglinton Avenue East. View a more detailed Map.
Office Hours
Monday - Friday 9:00am to 4:00pm
2nd Fridays of the Month 9:00am to 8:00pm
Saturday 9:00am to 12:00pm, on 3 February, 5 May, 4 August and 3 November 2018 We are closed on Philippine & Canadian Holidays
For Emergency Assistance (In case of death or detention of a Filipino citizen), Please call tel. no. 416-346-3268.